May 22th, the 5th NFC Forum Salon in Mobile Club was held on the theme of "Create new applications in the university by NFC cellphone",
The organizers invited a three well-known companies as guest speakers. The meeting also maintained to the heat of the audience, attendance was nearly 140 people.
Among the one card application, there are many different kinds equipment besides dining room and water control.The salon also invited well-known general manager of Xeeder corporate Mr. Michael share "NFC locks applications in the university."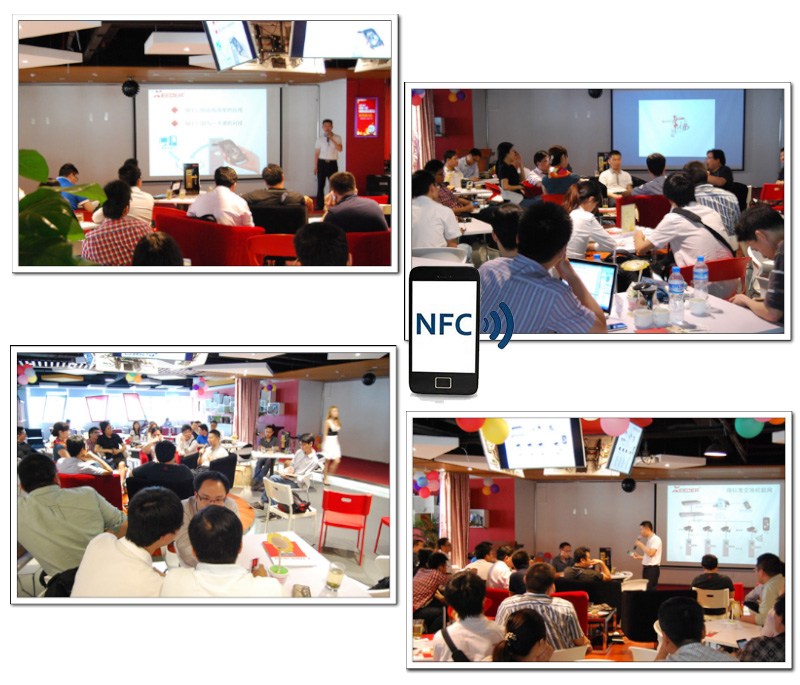 In the application of locks which can be divided into network-type door lock system and non-networked systems, networked systems in practical applications which, through NFC phones unique UID mandate to achieve the NFC door opening control.
In the university, every year there are many new students come and graduates leave. It is a huge work of manage the all cards of students such as loss reporting, cancellation card and other issues. Networked locks can be a good solution to these problem because all the works could be done in the Administration Center.
Non-networked locks are more cumbersome to manage and the cost is relatively low.
Xeeder offers the above two type of lock system suites for different condition universities.
Also Xeeder designed a new interface which could connect to the present universities one card system, without require any changes.
You can achieve the door locks authorized use easily, which greatly improve the school's management efficiency and greatly facilitates card system integration.