Some users reports that encoder drivers LA118 can not install smoothly WINDOWS7.
It may cause following problems
1.Encoder could not identify any cards(3 red light)
2.Software could not register because 'Operate not support!'.
While you meet the above problem please do as follows
1. Uninstall completely driver of LA118.
2. Open Change User Account Control settings and select ' Never notify'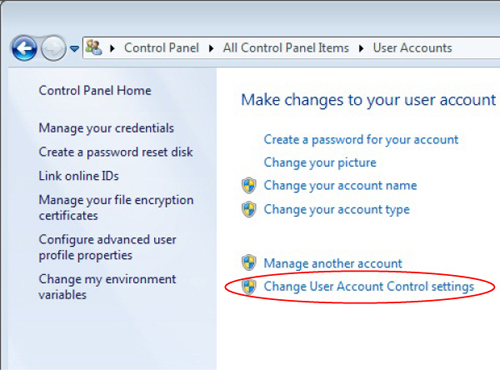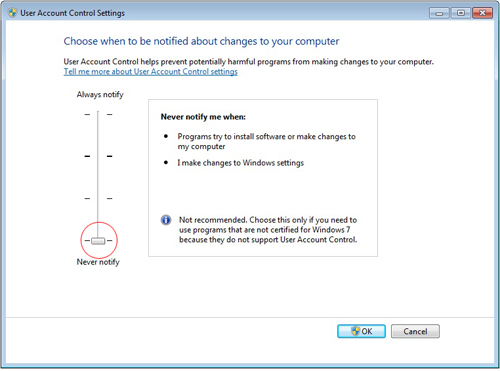 3..Go to 'Local Group Policy Editor' and choose 'Internet communication settings< Turn off windows update device driver searching', Click' Enabled' , Then click 'OK'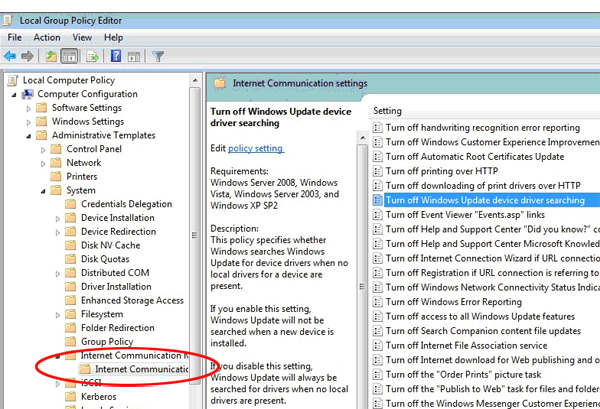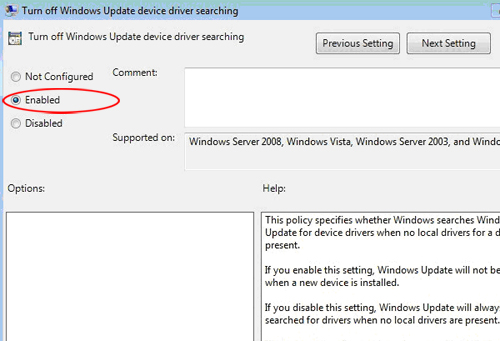 4.Re-install the Encoder LA118 driver again .
5. Restart PC, connect encoder , finish.