December 25, 2010, Christmas Day. IVERSIDE MAJESTIC HOTEL ,Kuching Malaysia, WEMAL company, the agent and service center of Xeeder in Malaysia, hold 2010 Christmas dinner cum 21st Anniversary party, Xeeder general manager Mr. Michael, the district manager Ms. Felice and Ismu are invited to party.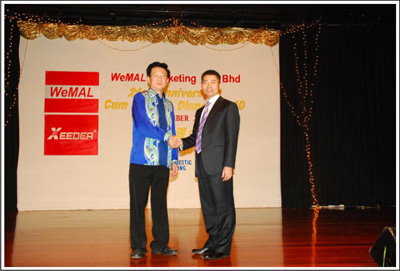 In the morning of 26th, accompanied by the chairman of WEMAL Mr Teh, visited the Xeeder's first hotel customer in Malaysia: the 360 HOTEL which equipped total of 360 rooms in block A and block B building. All of the rooms installed Xeeder hotel door locks, energy saving switches, elevator controllers, and common door readers for gym, swimming pool public area.
Since the Xeeder Hotel lock system running for 3 years, the supervisors of 360 Hotel have expressed great satisfactions with the quality of Xeeder products, meanwhile, they offered us many valuable comments for products based on the local characteristics of Malaysia, which will became the important brief for we release follow-up new products.Afternoon, we visited the SARAWAK State Parliament House and meet customer representative MAJESTIC HOTEL, carefully listen to their views on Xeeder products. In the evening, WEMAL specially prepared the wonderful Malaysia folk dance performances for guests.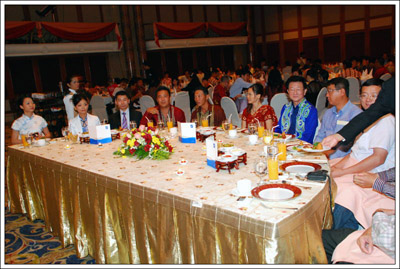 It has been 4 years since Xeeder built good partnership with WEMAL from 2007, and we always do good co-operation with WEMAL. So grateful to Mr Teh's warm invitation, so grateful to WEMAL support for Xeeder products!