As xeeder's good partners in Malaysia, Wemal Marketing Sdn Bhd visited us the 3rd time on June 24th,09.
We had a meeting with their team nearly 5 hours,discussing the TCP/IP locks and Access control system,
Also some new products projects already been advised.
In 2009,we will develop and improve our hardware and software,we will not let our clients down.
Hope Wemal and Xeeder will have a great 2009 year!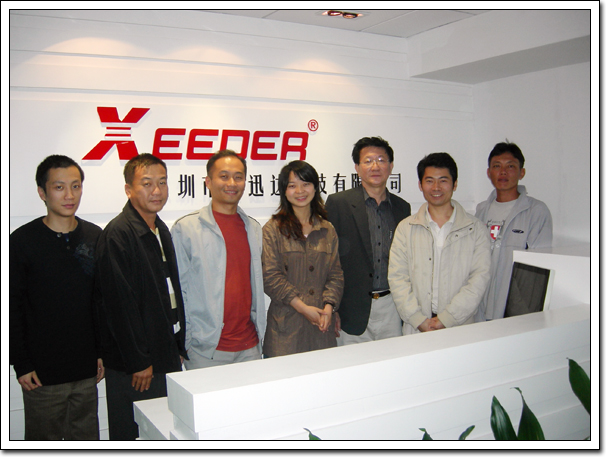 Wemal and Xeeder Group photo